The technology is the execution of the fractioning principle used in rocket engines and the medical industry to water flow. Water droplets collide in precise and defined directions and deliver thereof uniform stream distribution. Thus, their size is reduced and accelerates the speed, ensuring every drop of water is used efficiently.
Jet-Fusion® Technology allows optimal comfort and high efficiency with minimum usage.
The Jet fusion technology is integrated in our different GS range of products.
In-Flow® Technology provides an innovative hair washing experience using 5x less water while reshaping the hair-care industry.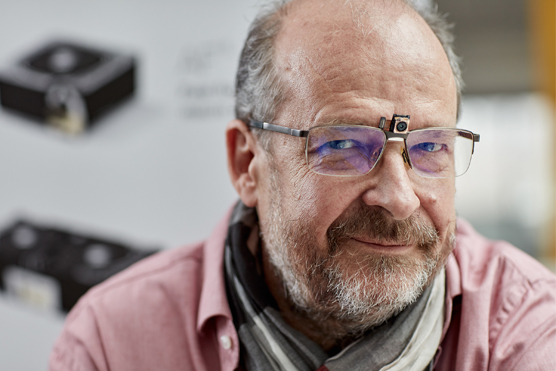 Elmar Mock is a Swiss inventor, innovator and entrepreneur. He is best known for the co-invention of the SWATCH watch.
His successful career can be defined as a vibrant interplay of technology, business and innovation.
Mock has always used his imagination to invent new solutions to problems faced by people around the world. Gjosa is one of his numerous contributions to modern sustainable living.